Your interior also deserves a new start in the new year!
The new year has started and the first blog of studio ANIKO is online. 
Have you already taken a look at our new website? We went live from January 1, 2022! We are starting the new year full of enthusiasm and have the mission to make your dream interior a reality. In addition to health and happiness, we wish you a beautiful and harmonious interior for this new year.
In this blog we help you to take the first steps to bring the ultimate feeling of individuality into your interior.
Thank you for taking the time to read our first blog of the year! Many of us have New Year's resolutions but forget that every object around us not only takes up space but also says a lot about who you are or who you want to be. What does your interior say about yourself or about your company?
By tidying up you can make a new start

As soon as you clean up the festive items from your home, there is often a void because the cozy lights are gone, the Christmas tree is cleaned up and suddenly the living room feels a bit empty. We quickly become used to things that we have around the house.
After the holidays, it might be a good time to take a critical look at your interior and the things surrounding you.
Ask yourself: "What does this interior say about me and how do I feel about it?".
An important first step is to put your belongings in the right place. There is less chance that things will start to lay around and that you will lose an overview of what you have at home. This prevents unnecessary purchases that you will regret later. So clean up!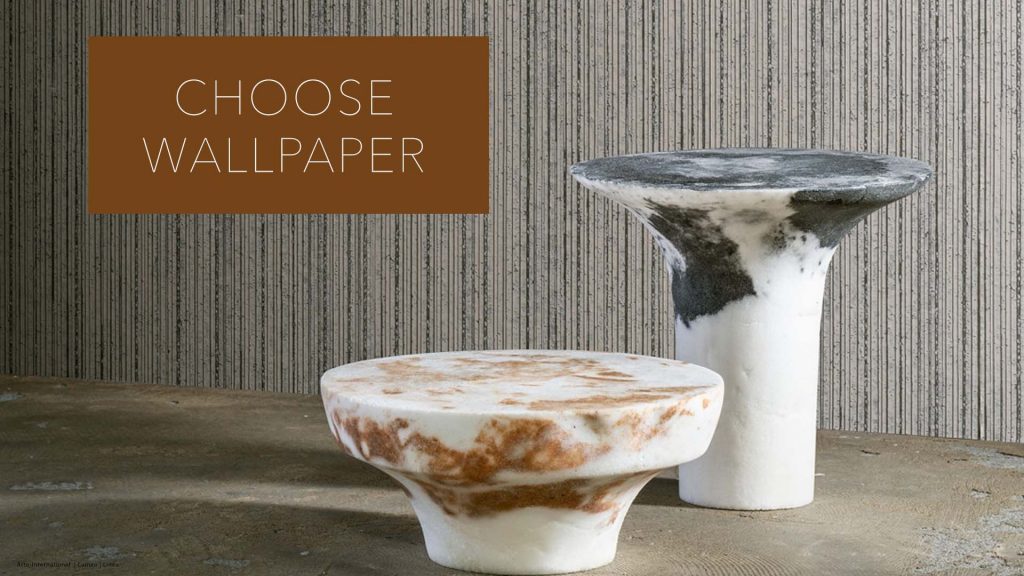 What does your interior tell you?
After cleaning up, you should have an empty canvas that we can work with together. We don't have to rigorously change everything in your interior right away. It is best to start with small adjustments. For example, by giving the walls a different color or by choosing wallpaper, we give your interior a different dimension. There are so many beautiful wallpaper types that can give your interior more layering. We are happy to give you insight into what the possibilities are.
At studio ANIKO we always work from large to small. The large basic elements determine the 'look' and 'feel' of your interior. These are the walls, the floor, lighting and window coverings. We then look at furniture that fit and suits you. Only when the foundation has been laid do we apply the accessories that we consider to be the jewelery of the home.
We achieve the ultimate feeling of individuality in your interior with the last step; stimulating the senses by using scented candles, beautiful flowers and, last but not least, the right music that suits you. With this design philosophy, your interior tells your personal story.
We are curious about your story!
You are unique and so is your interior. With your interior wishes and our style and vision, we are convinced that together we can realize your ideal interior. We know how to implement both small adjustments and total transformations can strike the right chord to let your interior speak volumes.
We are happy to help you in every step of the process to transform your interior into a dream interior.
Take a look at our services on this page and feel free to contact us. 
Team studio ANIKO
LET'S MAKE YOUR DREAM A REALITY!
Every interior should tell a story.
We are curious about your story and how we can translate your identity into your interior.
With your interior wishes and our style, we are convinced that together we can bring a vision to life.